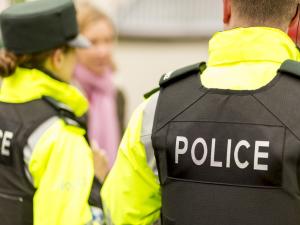 Q Radio news
More graffiti allegedly naming and threatening prison officers has appeared on a wall in Derry - Londonderry.
The threat in Bligh's Lane in the Creggan area appears to have come from a group calling itself the 'IRA'.
It names three people saying 'Maghaberry screws beware' and contains an image of a target.
It comes just 24 hours after similar graffiti in the Stewartstown area of Co.Tyrone, which also contained images of a rifle.
The PSNI says it's aware of the graffiti and has appealed for anyone with information to come forward.