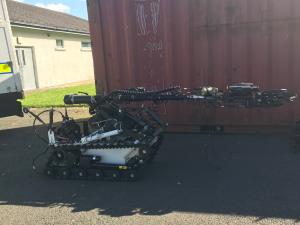 Q Radio news
A security alert in Lurgan has ended.
Army bomb experts examined a suspicious object in the Lake Street area but it was declared a hoax.
Meanwhile, residents in Strabane have been evacuated from their homes while police deal with a suspect device.
It's understood a possible device was found in the garden of a property in the Innisfree Gardens area this morning.
A number of homes have been evacuated effecting around 30 people.
Chief Inspector Jonathan Hunter said: "We're working to ensure the safety of members of the public, and we thank everyone for their patience at this time."
West Tyrone MLA Daniel McCrossan said: "Following the discovery of a suspicious object, the PSNI has begun an evacuation of properties in the Inisfree Gardens area of Strabane.
"Many of the residents here are elderly or disabled. This incident is causing significant distress.
"I will be in close contact with police throughout the day to ensure that residents can return to their homes as soon as possible when the area is made safe."