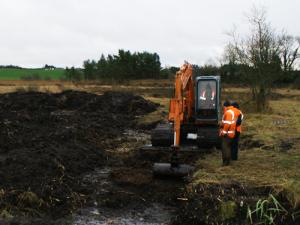 By Michael McHugh
Sir Ken Bloomfield is stepping down as the UK's member of the commission hunting for the bodies of the Disappeared.
He helped found the cross-border Independent Commission for the Location of Victims' Remains (ICLVR) a decade ago.
The organisation searches for those abducted and killed by republicans during the conflict using the latest forensics techniques.
It has helped reunite many of the Disappeared relatives with their loved ones' remains.
Wave Trauma Centre chief executive Sandra Peake said he was a great and true friend of the families of the Disappeared.
She said: "His understanding and compassion shone through and the families knew that in Sir Ken they had a real champion."
The former senior civil servant in Belfast was appointed the first Victims Commissioner by ex-Northern Ireland secretary Mo Mowlam.
One of the first people he met in that role was Margaret McKinney, whose son Brian was abducted, murdered and secretly buried by the IRA in 1978.
Ms Peake recalled: "I know that they made a profound impression on each other.
"His work as Victims Commissioner highlighted by his ground-breaking report, 'We Will Remember Them', ensured that victims and survivors at last had a voice.
"Of course there is so much more to be done but without Sir Ken we would not have made the progress we have and he deserves the highest praise for that."