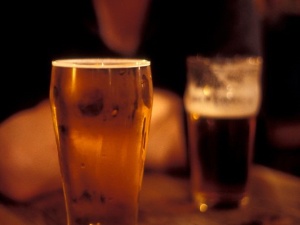 By Rebecca Black, PA
Stormont has been urged to step in to help thousands of hospitality workers who have lost their jobs in the coronavirus outbreak.
Unite the union said thousands of workers in Northern Ireland have been laid off in the last 24 hours, with thousands more fearful of losing their jobs.
Streets across the region have become noticeably quiet as many take advice to self-isolate and work from home, leaving scores of eateries deserted.
One of Northern Ireland's largest hospitality groups, Beannchor, announced earlier this week that it has temporarily laid off 800 staff.
Unite hospitality organiser Neil Moore said a survey of 600 Unite members over the last seven days reveals fear.
"Almost four in every five hospitality workers said that they were worried they couldn't pay household bills and cover living costs as a result and 68% said they were worried that it would reduce their income - that compared to only 42% who said they were worried about becoming ill from the virus," he said.
Stormont has offered businesses a three-month rates waiver worth £100 million.
A further £370 million package of grants to support the "most vulnerable businesses" was also announced.
Mr Moore has called on Stormont ministers to do more to help workers.
"The thousands of hospitality workers who have already lost their jobs or been laid off in companies like Beannchor are likely to be joined by thousands more in coming days," he said.
"The consequences of unpaid layoffs are particularly brutal for student workers who can't claim any benefits. While over a third of the sector employed on zero-hour contracts face difficulty claiming benefits and are likely to get only a small fraction of the meagre £29-a-day statutory guarantee payment - which itself only lasts for five days.
"At a time of serious concerns around the spread of the coronavirus, young workers are being failed by the inaction of the political leaders. They face being thrown into destitution as the hospitality sector collapses in a near free-for-all in the face of the coronavirus downturn."