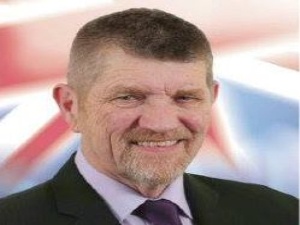 by Q Radio News
Ulster Unionist Party councillor Derek Hussey has been disqualified from sitting on Derry City and Strabane District Council following complaints over several drink driving convictions.
Alderman Hussey represents the Derg District Electoral Area in Co Tyrone and is a former Deputy Mayor for his local council.
He appeared at the Local Government Commissioner for Standards Office in Belfast yesterday.
Acting Commissioner Ian Gordon found the 70-year-old politician had breached the code of conduct for councillors and banned him from office for 15 months.
The move came after two families whose loved ones were killed by drunk drivers, lodged official complaints.
Alderman Hussey has three drink driving convictions from 2004, 2011 and 2016.
His disqualification begins at noon on 16th July.
Mr Hussey says he plans to appeal the decision made by the Local Government Commissioner for Standards Office.
A spokesperson for the UUP said: "We have always been of the view that drink driving is unacceptable and the decision today reflects that view.
"We will be taking steps to ensure that the people of Derg are well represented in Alderman Hussey's absence and will make no further comment at this time."