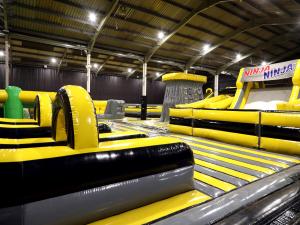 by Chloe St John
A new inflatable assault course almost 30,000 square-foot in size has opened in Belfast.
It follows an investment of more than £1 million by leisure and adventure company We Are Vertigo.
The new facility replaces the trampoline park at their Newtownbreda site in South Belfast.
We Are Vertigo are also planning to launch a new Ninja Master Course in Belfast's Titanic Quarter next week.
Q Radio attended the launch of the new Inflata Park last night:
The new facility features drop slides, bounce areas, a mechanical sweeping arm, a travellator, and a wipe-out assault course.
It has a dedicated toddler area for children aged 1-4, meanwhile its main bounce area is open to anyone over 4 years old.
Every Tuesday and Thursday at 5pm, a special autism-friendly session will also cater for customers with sensory sensitivities.
The redevelopment, which is part of a significant investment of more than £1million, also includes a new indoor car park and an improved heated mezzanine viewing area.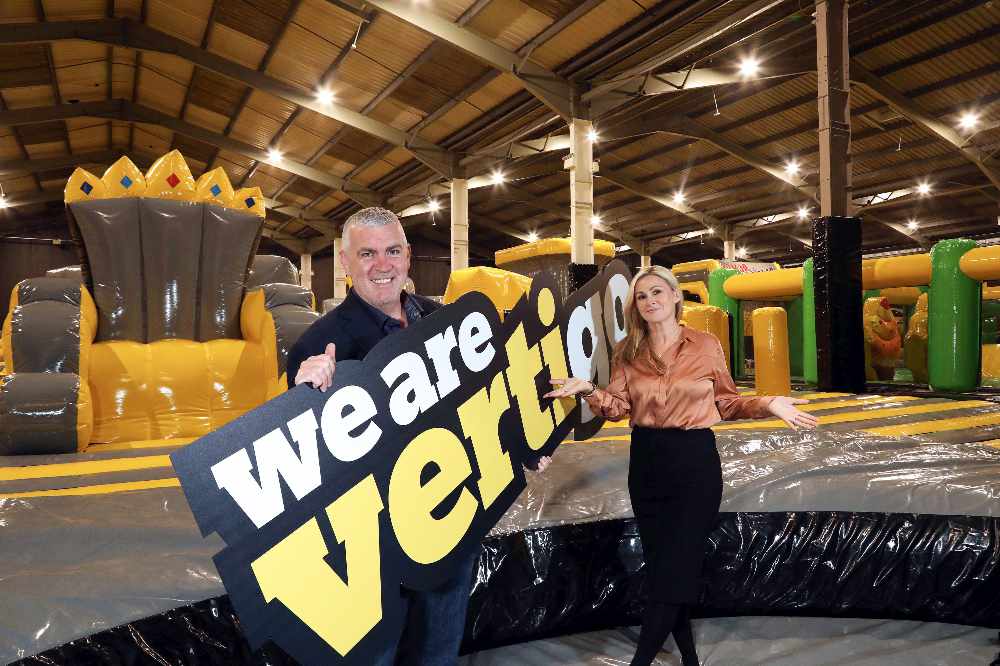 (Joint business owners Gareth and Lorna Murphy)
Speaking about the new venture, Gareth Murphy, managing director said:
"We are proud to be able to kick off 2019 with the opening of our new Inflata Park. Inflatable adventure parks are a growing trend in the industry and, as the first of its kind on the island of Ireland, our new Inflata Park is a great addition to We Are Vertigo's offering, with boundless possibilities for entertainment.
"The leisure industry is constantly evolving and, as a company, we are constantly striving to bring new and exciting innovations to Northern Ireland. We saw an opportunity to reimagine the space occupied by our trampoline park and after months of hard work, we can't wait to welcome people of all ages and abilities to have fun, get active and entertain the family in their free time."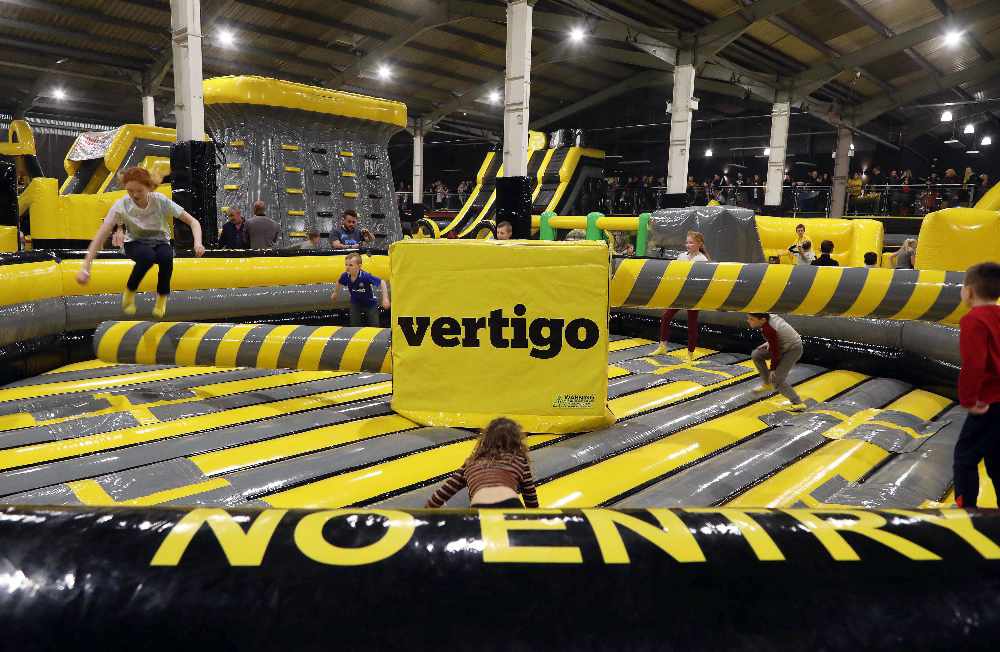 (We Are Vertigo Inflata Park, which replaces the trampoline park at the their Newtownbreda site in south Belfast)
Next week will see the launch of the Ninja Master Course in the Titanic Quarter; a challenging obstacle course inspired by the TV show, Ninja Warrior.