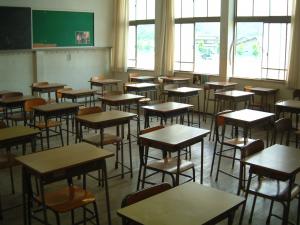 By Rebecca Black, PA
Key groups of pupils will return to school within weeks while all children should be back in class by September, the Northern Ireland Executive has agreed.
Revised New School Day guidance will be published next week setting out an updated approach to the full reopening of schools.
Deputy First Minister Michelle O'Neill indicated the Executive will discuss further funding for schools next week to help schools reopen, emphasising that parents must be satisfied that schools will be a safe environment.
Education Minister Peter Weir said schools will reopen for staff from next week and for key groups of pupils from August 24.
He said all children will have returned to school by the start of term, including those in special schools.
"It is positive news for our parents, teachers and society as a whole, particularly for our young people that they will be able to fully access education," he said.
"For years one to 10, they will be returning on the basis of protected bubbles of whole classes, and for years 11 to 14 try to minimise movement between classes. All the other protective measures that we have put in place and suggested to schools previously remain in place so we are looking after the health and safety of our young people.
"Full guidance will be issued to schools next week. The idea is to try and have the maximum level of social distancing, but the overriding issue is to ensure we have full classes."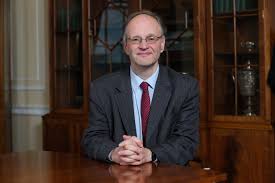 (Education Minister Peter Weir)
Barry Mulholland, chief executive of the Controlled Schools' Support Council (CSSC) gave a cautious welcome to the announcement but said the challenges will be "extensive".
"Let's be clear, the challenges continue to be extensive and complex with a situation that can change on a daily basis," he said.
"To date, collaborative working across all the organisations who support schools has proved effective.
"The reality is that we are asking a lot of our dedicated principals, teachers and support staff. They will need continued support and the understanding of all but most importantly, the trust and support of parents, to implement this new way forward.
"This approach remains the key to achieving the most successful outcomes for all, with children and young people's best interests remaining the central focus."
The Northern Ireland Teachers' Council (NITC) described the wider reopening of schools as a "cause of deep concern to our members".
Gerry Murphy, northern secretary of the Irish National Teachers' Organisation and chairman of the NITC said: "The minister and his department have not supplied the updated information which has brought about the change in their position.
"Now, with six working days until the original proposed reopening date, school managements are being forced to make further unreasonable demands of the education workforce.
"The NITC concerns are real and solely prompted by a genuine concern for the safety and wellbeing of the entire education workforce and those in their care."
Justin McCamphill, of the Nasuwt union and NITC secretary, added: "The Department of Education has paid lip service to their promises regarding adequate consultation with the trade unions and appears not to have learned anything from their Covid experience so far.
"The statement from the minister, as usual, lacks sufficient clarity and detail. The changes to the New School Day Guidance announced today will force principals and teachers to again redraft and unpick physical changes which they have already laboured to put in place."