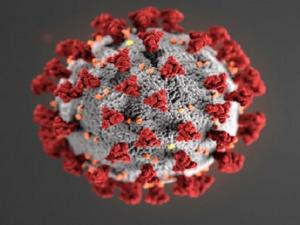 By Q Radio News
A further 315 individuals have tested positive for Covid-19 in Northern Ireland in the past 24 hours.
A further nine deaths have been reported, including one outside the 24-hour period.
It brings the total number of deaths from Covid-19 in Northern Ireland to 983 and the total number of confirmed cases to 51,824.
It comes after the chief medical officer insisted another period of intensified coronavirus restrictions in the new year is not inevitable.
Dr Michael McBride said while a "payback" in infection rates is expected in January following the Christmas relaxations, he said the extent of the rise depended on public behaviour.
Dr McBride said the executive would issue guidance next week on how households can seek to minimise infection risks when more mixing is permitted between December 23 and 27.
His comments came as Northern Ireland entered another two-week circuit-break lockdown in a bid to drive down transmission rates ahead of the Christmas relaxations.
Meanwhile the newly appointed interim head of the Northern Ireland Civil Service Jenny Pyper will oversee the new COVID19 taskforce responsible for delivering a mass testing and vaccination programme here.