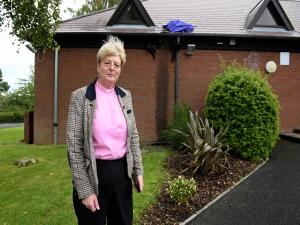 by Q Radio News
Police are investigating after a church in Craigavon was targeted in an arson attack.
Police were tasked to the scene at St. Saviour's Church on Drumgor West Road at around 4.20am.
The Northern Ireland Fire and Rescue Service were already in attendance and had dealt with the fire.
📷Sr Myrtle Morrison inspects the damage to her church in the Drumgor West Road area of Craigavon after a suspected arson attack last night.

Damage was caused to both the inside and outside of the building - no one was injured in the fire:

Pics: Alan Lewis pic.twitter.com/BWAAaQyUTC

— Q Radio News (@qnewsdesk) July 22, 2020
It is believed slated were removed from the roof and something was dropped through and set alight.
Damage has been caused to the inside of the property following the incident, with no one reported inside the premises at the time.
Sergeant Carolan said, "Enquiries are continuing and at this stage, the fire is being treated as deliberate
"We would appeal to anyone who witnessed anything suspicious in the area to contact police on 101, quoting reference number 222 22/07/20."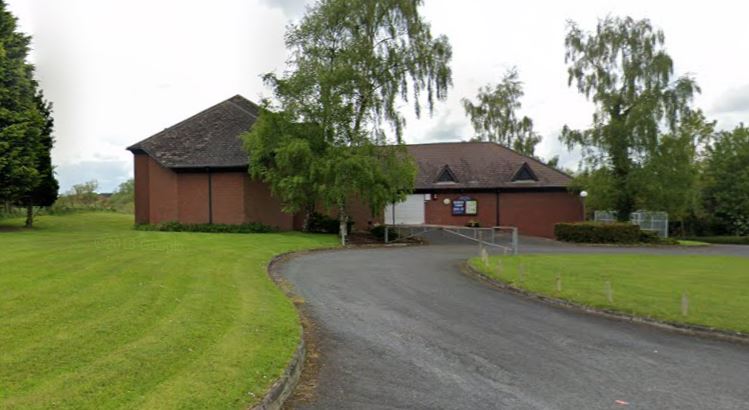 (St. Saviour's Church, Craigavon)
Meanwhile, MP for the area Carla Lockhart has described the attack as "reprehensible" and has called for those with information to contact the PSNI.
She said, "I am shocked to learn of this attack on a local place of worship.
"Attacking a church that does so much positive work in the local community truly is reprehensible.
"Those who engage in such mindless behaviour contribute nothing to our society but hurt and harm.
"I urge the community to work alongside the PSNI to being the perpetrators to justice. I have visited the church and spoken with partitioners and Mr Morrison.
"They are determined not to let this deter their Christian witness in the local area."
This morning I visited the scene of a suspect arson attack at St Saviours Church in Craigavon. I don't know what cause people think they are advancing but this is disgraceful. Anyone with information please contact the police via the 101 service. pic.twitter.com/fFUMtJag0H

— Carla Lockhart MP (@carlalockhart) July 22, 2020