Q Newsdesk
The jobs market in Northern Ireland has been dealt a massive blow today, following the loss of over 100 jobs.
It was announced that both Drumbo Park greyhound stadium and JBE Mechanical Electrical in Ballymena are closing.
44 people are to lose their jobs as Drumbo Park greyhound stadium.
Directors made the announcement this morning and say it'll effect immediately.
They've blamed a number of factors including a lack of race dogs, the impact of online gambling, and Northern Ireland's restrictive licencing laws.
14 full time and 30 part time staff were informed this morning.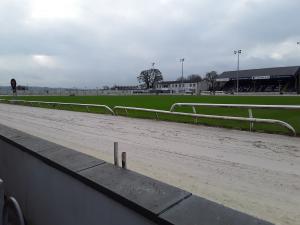 The racetrack at Drumbo Park
A statement from the company said: "The directors of Drumbo Park regretfully announce that the greyhound stadium is closed with immediate effect."
"A number of factors have meant that after ten years trading the business is no longer sustainable.
"This has included: a shortage of greyhounds to provide a full race programme, the impact of online gaming on live racing and Northern Ireland's restrictive licensing laws preventing the sale of alcohol at the track on a Sunday. In addition, unlike the greyhound racetracks in the Republic of Ireland, Drumbo Park received no government funding.
"In the past two years, the directors invested substantial resources in an effort to turn the business around but a decision had to be taken that it was no longer viable.
"The 14 full time and 30 part time staff were informed on Friday morning.
"The directors would like to thank the staff, customers and dog owners for their support and dedication over the past decade."
Meanwhile,
It' also been confirmed Ballymena-based firm JBE Mechanical Electrical is closing with the loss of 57 posts.
The company went into administration last week citing challenging market conditions and "significant losses" on several contracts.
Local Councillor Audrey Wales says it's disheartening news: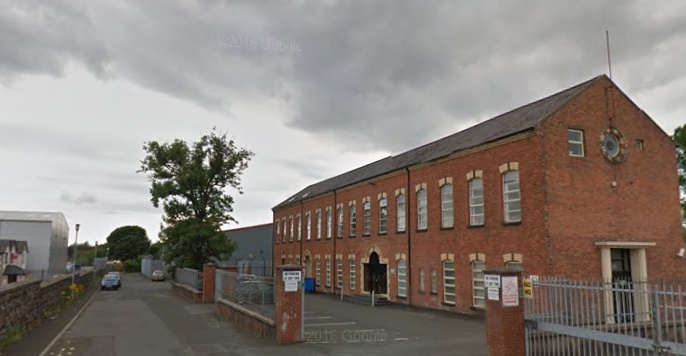 (JBE Ballymena)

Speaking following a meeting with all staff at the firm's headquarters at Braid River Business Park in Ballymena, the Administrator Gerard Gildernew said:
"Unfortunately, following our review of live contracts and the company order book, I have concluded that it is not feasible to continue trading the business in administration. Regrettably, all 57 staff have this morning been notified that their roles are redundant. I wish to record our thanks to those staff who have assisted us in the past week as we continue to work to maximise realisations to creditors."
JBE Mechanical. Electrical Ltd, went into Administration last Thursday when the Administrator began assessing the options available for the firm. The business which was set up in 1983 and employed 57 people and was one of Northern Ireland's longest established electrical and mechanical contractors working across the commercial, industrial, leisure, healthcare and retail sectors.
The Administrator has been liaising with Ballymena Jobs and Benefits office who are there to provide assistance to affected staff at this time.