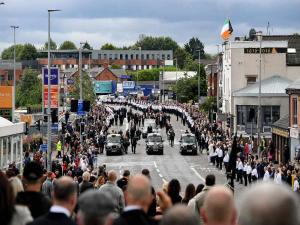 A court will decide if the council acted unlawfully.
By Connor Stringer
A family who were denied access to Roselawn Cemetery at the time of Bobby Storey's funeral has begun legal action against Belfast City Council.
Eight families failed to get access to the crematorium on the same day as Mr Storey's relatives used the facility.
It comes just weeks after the council voted to hold an independent investigation into the handling of the event.
The solicitor for the family Glen Armstrong says they have been left hurt:
A spokeswoman for Belfast City Council said: "A decision has been taken by members to carry out an independent investigation, therefore it would not be appropriate to comment further at this time."
Since the event, two of the top officers on Belfast City Council have offered their apologies to families denied the same cremation service as the IRA veteran, on the day of his funeral.
Council chief executive Suzanne Wylie and senior officer Nigel Grimshaw issued a joint statement to express their "sincerest apologies to those families who were affected".
"We recognise that this is unacceptable, and we apologise to those families wholeheartedly and unreservedly," they said.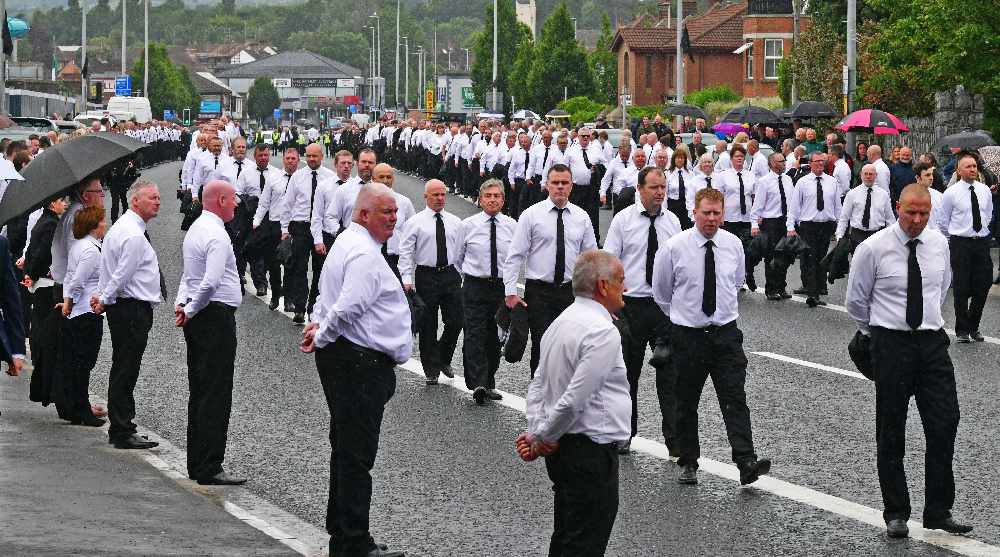 The council faced criticism for the number of people in attendance
"A report is being prepared for the council on the facts of the case. This will clarify the sequence of events that took place, and what measures the council will take to ensure that a situation like this does not happen again.
"The past few months have presented us with enormous challenges in terms of the Covid response, adaptation of our services, and the constant change in guidance and legislation. This has required us to make rapid decisions on many fronts, and in a very complex political landscape.
"We pride ourselves in maintaining the integrity of the council in what is at times, a very difficult environment. We and all chief officers have always done our utmost to serve all eight political parties in this council and do our best to serve this city.
"We are concerned about certain statements and comments that have been made, and the impact these may have on our roles in Belfast City Council.
"We are formally raising these issues with party leaders and the chair of the Strategic Policy and Resources Committee.
"Due to an ongoing process, we will not be commenting further.