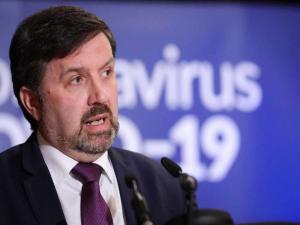 By Q Radio News
The Health minister Robin Swann has called for a meeting of the Stormont Executive following the decision to introduce quarantine for anyone travelling to Northern Ireland from Spain.
Mr Swann wants Ministers to discuss what support or advice may be required for those facing an unexpected period of self isolation.
He says there is no ideal time to make such a decision and a phased introduction would not have made sense.
Hundreds of travellers from Northern Ireland will now have to quarantine when they return.
Lurgan teacher Scotty McFarland is one of those.
Health Minister Robin Swann has called for a meeting of the Stormont Executive to discuss the new rules on quarantine after a rise in Covid - 19 cases in Spain. Lurgan teacher Scotty McFarland flew to Spain on Saturday unaware of the new rules pic.twitter.com/XtxT1GZO0I

— Q Radio News (@qnewsdesk) July 27, 2020
Mr Swann said, "I appreciate that people returning from Spain and its islands will now be faced with an unexpected period of quarantining," he said.
"I will be requesting a meeting of the executive to consider what support or advice measures may be needed for employees, employers and the self-employed, and what other actions may be needed.
"The advice from the chief medical officer and chief scientific adviser is that a negative Covid-19 test immediately on return from Spain would not exclude infection - so a period of self-isolation would still be required."
It comes after the Spanish health ministry reported more than 2000 new cases of the virus on Saturday.