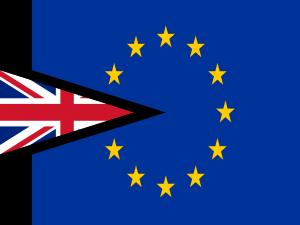 By PA reporter
The status of healthcare professionals in Northern Ireland from EU countries must be guaranteed post-Brexit to tackle the GP workforce crisis, an influential medical group warned.
Following the General Election the next government must make it as easy as possible for doctors from the EU, particularly the Republic of Ireland, to move to the region, said the Royal College of General Practitioners Northern Ireland (RCGPNI).
Publishing a seven-point manifesto ahead of the June election, the college warned political parties that the crisis-struck general practice is in "dire need of greater investment".
RCGPNI chairman Dr Grainne Doran said Brexit could have a "significant" impact on healthcare services.
"I urge (election) candidates to protect the GP workforce during Brexit negotiations and make it as easy as possible for doctors from the EU to move to the UK, particularly GPs coming to Northern Ireland from the Republic of Ireland," she said.
Dr Doran warned: "General practice is in crisis. It is in dire need of greater investment and we need a commitment to address the shortage of family doctors.
"These challenges are taking their toll on quality of care, as many of our patients are having to wait longer and longer to see their doctor."
She said political instability in Northern Ireland has delayed necessary actions being taken to support general practice and address the challenges across the health and social care system.
"Our manifesto sets out the actions which MPs can take to halt this crisis and safeguard patient care. I hope that candidates listen and do not forget that our patients must come first," she said.
Dr Doran added: "Although health is a devolved issue, many of the decisions made in Westminster have an impact on healthcare services here.
"In this election, political parties and candidates must consider the impact their decisions on issues such as leaving the European Union, budgets and welfare reform will have on the NHS and on patients locally.
The manifesto of key priorities includes increased investment in general practice, support for local recruitment and retention of GPs and the safeguard of the GP workforce during Brexit negotiations.
It also calls for an increase in the length of GP training to at least four years to ensure GPs are equipped to deal with patients' increasingly complex health needs.