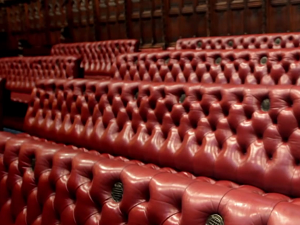 Q Newsdesk
The House of Lords will debate a series of proposed changes to Legislation dealing with issues in Northern Ireland later.
Last week, the House of Commons agreed to delay an assembly election to allow power sharing talks to continue.
However it said it would take action on marriage and abortion laws here, if no Stormont executive is restored by late October.
A UUP Peer will propose five changes today, calling on the government to provide updates on other issues.
Speaking this weekend, the new Chief Constable Simon Byrne said he'd like to see an Executive in place:
Meanwhile Lord Empy's told Q Radio so many items are going unaddressed at Stormont, that politicians at Westminster need to step in:
His ammendments deal with things including the Health Service, a suicide prevention strategy and RHI payments.