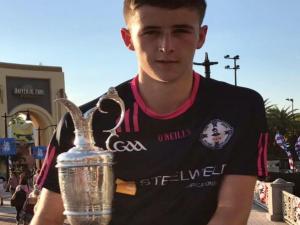 by Gráinne Connolly
A teenager from Cookstown was among six people injured during a lightning strike at a major US golf tournament.
19-year-old Ryan Murphy was at the PGA tour in Atlanta when the incident happened.
The lightning struck a 60ft pine tree just off the 16th tee about half an hour later, shattering the trunk all the way to the bottom.
Footage showed the tree then bursting into flames.
Six people including Ryan were taken to hospital but no-one suffered life changing injuries.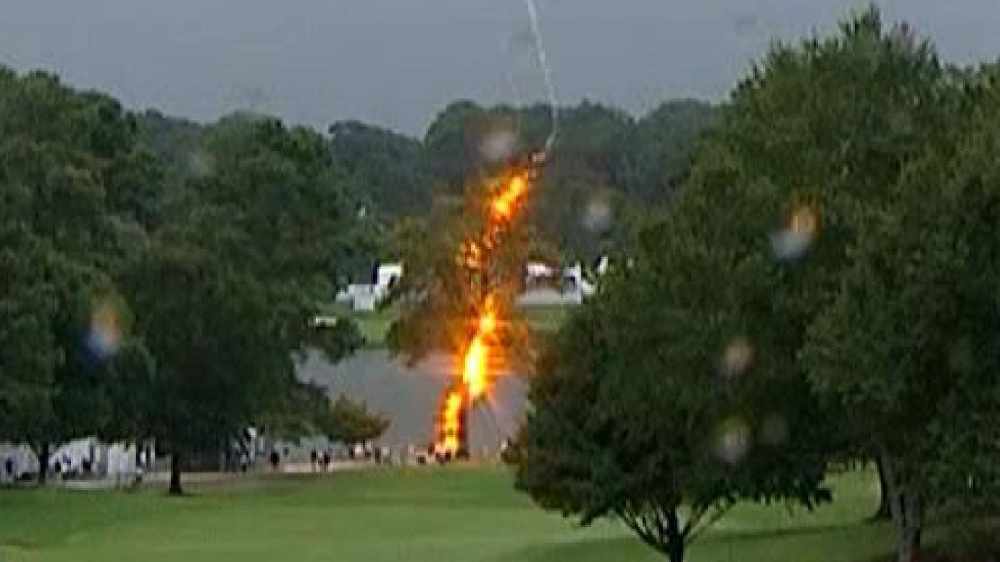 (Image - Sky news, Atlanta)
In a facebook post, Ryan's dad Terry said his son was blown off his feet unconcious and is now bruised and badly shaken.
Meanwhile, Ryan Murphy is a member of Killymoon Golf Club in Cookstown.
Manager of the club Cyril Rafferty told Q Radio he couldn't believe it when he heard what happened Ryan but was thankful he wasn't seriously hurt.
According to Ryan's father Terry and Mr Rafferty, arrangements are being made for the teenager to return home this week.