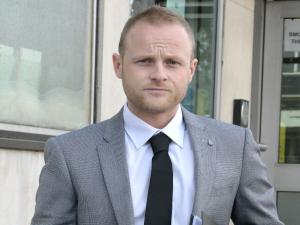 Jamie Bryson
By David Young, PA.
A loyalist activist has called on the chief constable to apologise for using wrongly obtained warrants to search properties linked to him.
Jamie Bryson has written to Simon Byrne to ask why he had not received an apology similar to that issued to Trevor Birney and Barry McCaffrey.
Last year, a court found that police wrongly obtained warrants used to search his home and two other properties linked to him in August 2018.
Taking the case, Mr Bryson argued the warrants were unlawful because they were only granted by a lay magistrate, when a county court judge's approval is required if an operation is likely to uncover material subject to journalistic privilege.
The campaigner was arrested as part of the operation by the PSNI and Security Industry Authority (SIA) into alleged breaches of private security licensing laws around the supply of door staff.
Mr Bryson, who denies wrongdoing in the licensing probe, took judicial review proceedings against the bodies claiming sensitive journalistic and business material unrelated to the investigation was taken during the searches - insisting such seizures required judicial pre-approval.
The High Court found in his favour last year. Mr Justice McCloskey ruled the warrants were wrongly obtained but did not formally quash them.
Following news of the public apology issued to Mr Birney and Mr McCaffrey, Mr Bryson wrote to Mr Byrne calling for an apology. He said the failure to apologise to him was evidence of police being influenced by "political considerations".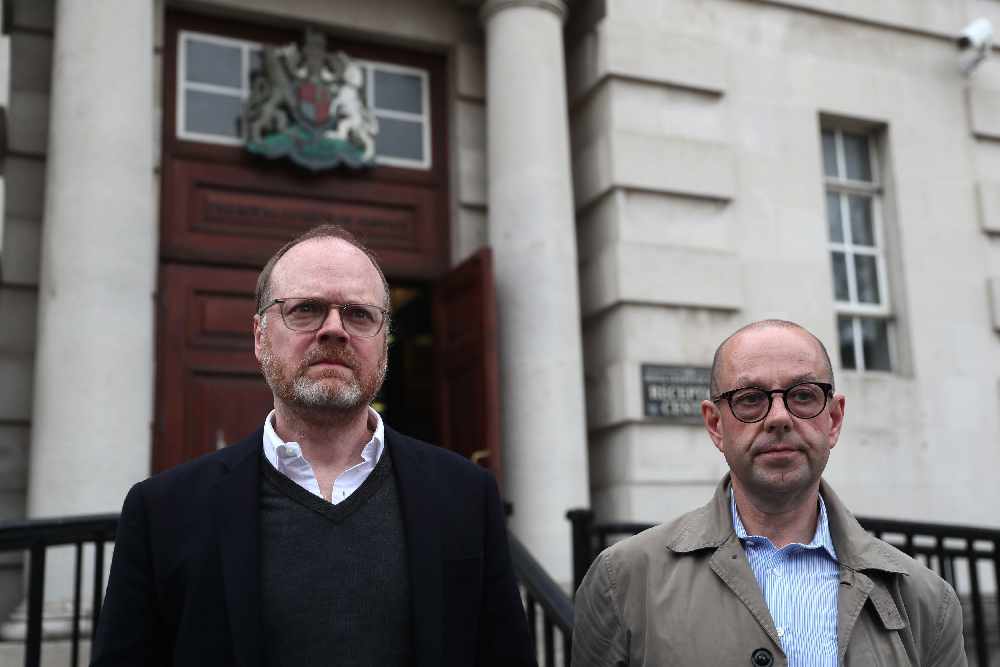 Trevor Birney and Barry McCaffrey who received an apology from the PSNI chief yesterday
"The two Judicial Reviews both turned on the matter of journalistic privilege," he wrote.
"Both Judicial Reviews succeeded. Yet Mr Birney and Mr McCaffrey receive a public apology, and I do not.
"I am sure you can understand why I am mystified as to why the different standard is being deployed."
TUV leader Jim Allister also raised the issue.
He tweeted: "So, Chief Constable has unreservedly apologised to journalists Birney & McCaffrey over improper search warrants. Can Jamie Bryson expect the same arising from unlawful warrant in his case? Or, are some more equal than others?"
In response, a PSNI spokesman said: "The chief Constable has received correspondence on this matter and will respond in due course"