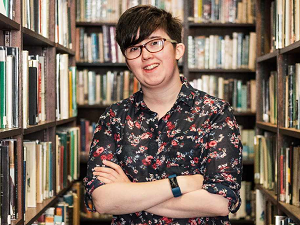 The court had pencilled in a possible date of September 1 for the commital to go ahead.
By Q Radio News
Derry Magistrate's Court heard today that the commital proceedings against two men charged in connection with the rioting and murder of the journalist Lyra McKee will definitely not be proceeding on September 1.
Paul McIntyre (52), of Kinnego Park, is charged with the murder of Ms McKee, possessing a firearm with intent, and belonging to a proscribed organisation.
He is further charged, along with 39-year-old Christopher Gillen, of Balbane Pass, with throwing and possessing petrol bombs, hijacking, arson and rioting on April 18, last year.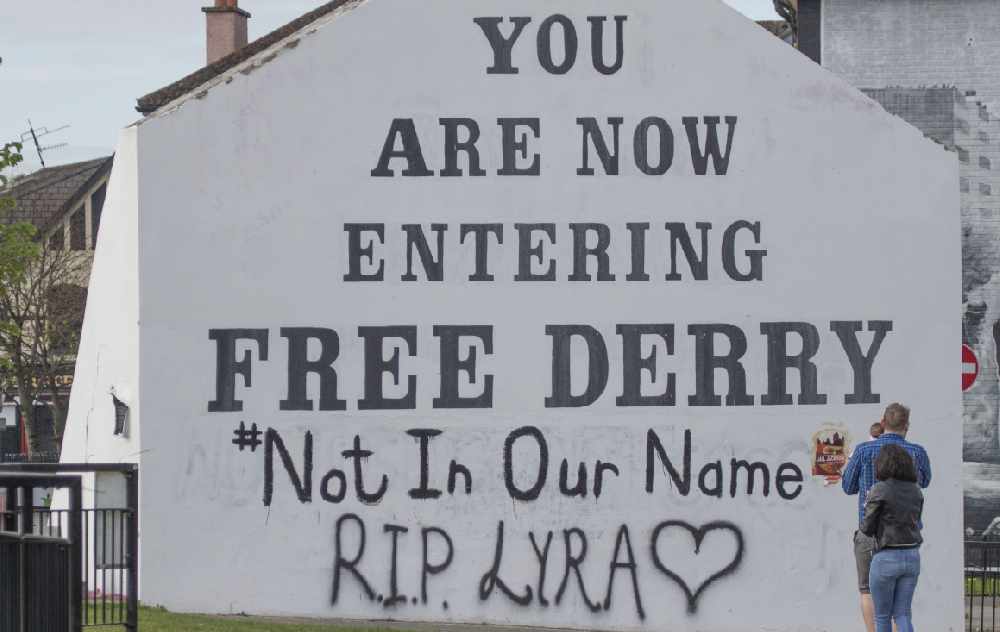 Lyra Mckee featured on Derry/Londonderry monument
The court had pencilled in a possible date of September 1 for the commital to go ahead.
At the last hearing District Judge Ted Magill had said he did not believe it was 'doable' and asked for submissions from the legal teams.
At today's hearing defence barrister for McIntyre Eoghan Devlin said it was clear there was 'no possibility the commital will proceed in September.'
He said that the court could hold a hearing on September 1 to deal with the disclosure issues in the case which were significant.
A prosecution barrister said that it was clear the case 'cannot proceed in the current circumstances.'
He said this decision had brought clarity to the situation and steps could be taken for a two day hearing to deal with the disclosure requested by the defence.
Judge Magill said he had raised the issues of the difficulties in holding the commital hoping that some of the counsel could come up with an answer.
He said that while the courts were being 'phased back in' a hearing on disclosure would still present problems with finding a court room big enough.
The case was adjourned until September 1 to deal with the disclosure issues