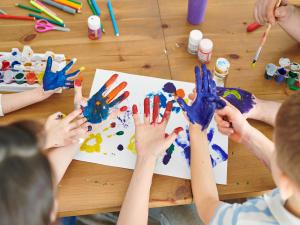 By Q Radio News
Applications have opened today for a new £10m support scheme for childcare providers across Northern Ireland.
It's been brought in by the Education Minister, Peter Weir and and is being operated by the Early Years organisation.
It's hoped the new tranche of funding will help open up more childcare settings and allow more parents and guardians to access childcare support.
A similar scheme announced in May faced criticism and was scrapped after it was revealed only 5% of a total of £12m was given to childcare providers.
A new childcare scheme launched today will help provide £10m of support to childcare providers here.

The scheme will be operated by the Early Years Organisation, who hope to see as many providers back open as soon as possible. pic.twitter.com/fKXvEWANJ2

— Q Radio News (@qnewsdesk) July 27, 2020