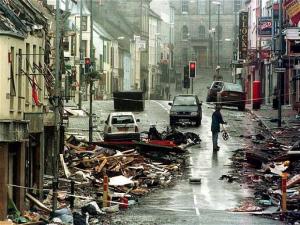 By Q Radio News
Families of Omagh bomb victims could finally be on the verge of securing a public inquiry into the atrocity, 21 years on.
Bereaved relatives are currently challenging the government's decision not to hold an inquiry.
Spokesperson Michael Gallagher lost his son Aidan in the bombing.
He expects a decision within months and explains what's about to happen over the next two weeks before the summer break:
Twenty nine innocents, including a woman pregnant with twins, died when a massive car bomb ripped through the Co Tyrone town just months after the 1998 Good Friday peace agreement was supposed to have largely ended violence.
The Real IRA was blamed for the carnage after inaccurate warnings meant police evacuated shoppers towards the bomb site.
Twenty years later, nobody has ever been convicted of the murders.
The victims included Protestants and Catholics, tourists from Spain and others on a day trip from the nearby Republic of Ireland.
One of the biggest police manhunts in history unfolded, but criticism of the police investigation led to unfulfilled calls for a public inquiry.
Two faced prosecution for murder but were not convicted.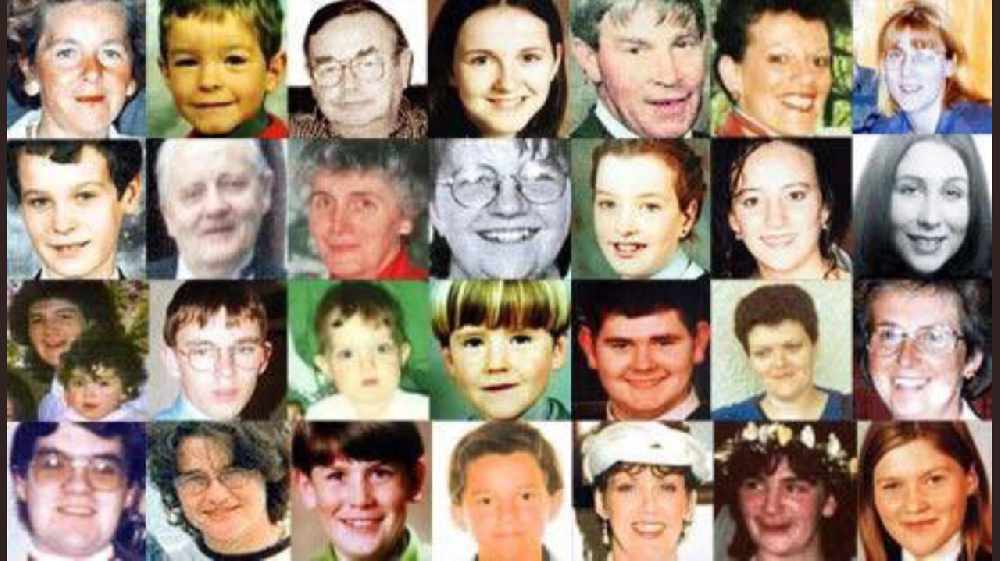 Those who were killed were:
James Barker, 12
Seán McLaughlin, 12
Oran Doherty, 8
Fernando Blasco Baselga, 12
Rocío Abad Ramos, 23
Geraldine Breslin ,43
Gareth Conway, 18
Breda Devine, 1
Aidan Gallagher, 21
Mary Grimes, 65
Brenda Logue, 17
Brian McCrory, 54
Seán McGrath, 61
Jolene Marlow , 17
Avril Monaghan, 30 (was pregnant with twins)
Maura Monaghan,1
Elizabeth Rush, 57
Philomena Skelton,39
Deborah-Anne Cartwright,20
Esther Gibson,36
Olive Hawkes, 60
Julia Hughes,21
Ann McCombe, 48
Samantha McFarland, 17
Alan Radford, 16
Veda Short, 56
Fred White, 60
Bryan White, 26
Lorraine Wilson,15