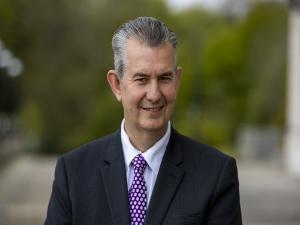 Newly elected DUP leader Edwin Poots
By PA News
Incoming DUP leader Edwin Poots has insisted he has no intention whatsoever of putting Stormont's powersharing institutions at risk.
Mr Poots told the PA news agency he wanted to see all outstanding commitments in the New Decade, New Approach agreement implemented, including the Irish language act and the Military Covenant.
Here is the full interview:
"There's no risk to the institutions coming from Edwin Poots," he said.
Incoming DUP leader Edwin Poots has insisted he has no intention whatsoever of putting Stormont's powersharing institutions at risk.https://t.co/qabYCJxojK pic.twitter.com/qQYhcsh3XK

— Q Radio News (@qnewsdesk) May 18, 2021
"The damage that was done to the institutions historically has been from Sinn Fein. They collapsed them for three years from 2016 to 2019.
"That is something that was hugely divisive, did massive damage to the health service because our waiting lists spiralled in that period and they would need to reflect if that is a route that they wish to go down.
"I have no intention whatsoever of taking any actions that will damage institutions here in the Northern Ireland Assembly."
Asked if he stood by the commitments his party had made in the 2020 NDNA agreement, including legislation for Irish language speakers, Mr Poots replied: "I wish to see all NDNA commitments fulfilled, including the Military Covenant."
Earlier Mr. Poots has held talks with Northern Ireland Secretary Brandon Lewis.
Mr Poots and North Antrim MP Ian Paisley met Mr Lewis at Stormont House in Belfast this morning.
The Lagan Valley MLA had requested the face-to-face meeting following his election as leader last Friday.
The encounter came amid ongoing unionist demands for the removal of post-Brexit economic barriers between Northern Ireland and the rest of the UK.
Poots vows to promote women and younger MLA's
Mr. Poots has vowed to promote female and younger DUP MLAs into senior roles in his new-look Stormont team.
Mr Poots said he wanted to see a "fresh injection" across party structures, reiterating a desire to encompass a broad range of voices in policy formation.
"There might have been a bit of staleness that had developed over the years, and we need a bit of a fresh injection," he said.
Mr Poots said he wanted his ministerial team and the holders of key committee roles to be reflective of the "wider community".
"I want there to be generational change in the DUP," he told PA.
"I want to see more women coming into politics in the frontline.
"I want there to be younger people coming into politics.
"And that's something that I will help to drag forward."
Asked if that would be reflected in the allocation of ministerial portfolios and committee chair and vice chair positions, Mr Poots said: "Absolutely.
"I think that one of the things that I'll be doing is having a bit of freshness and bringing new people on and ensuring that the party is reflective of the wider community."
Mr Poots will not be making any announcements on his new team until his election as leader is formally ratified by the party hierarchy at a meeting that is expected to take place next week.
The incoming leader also insisted many of the 17 people who voted for Sir Jeffrey Donaldson in the leadership content were now fully behind his leadership and had indicated their willingness to work with him going forward.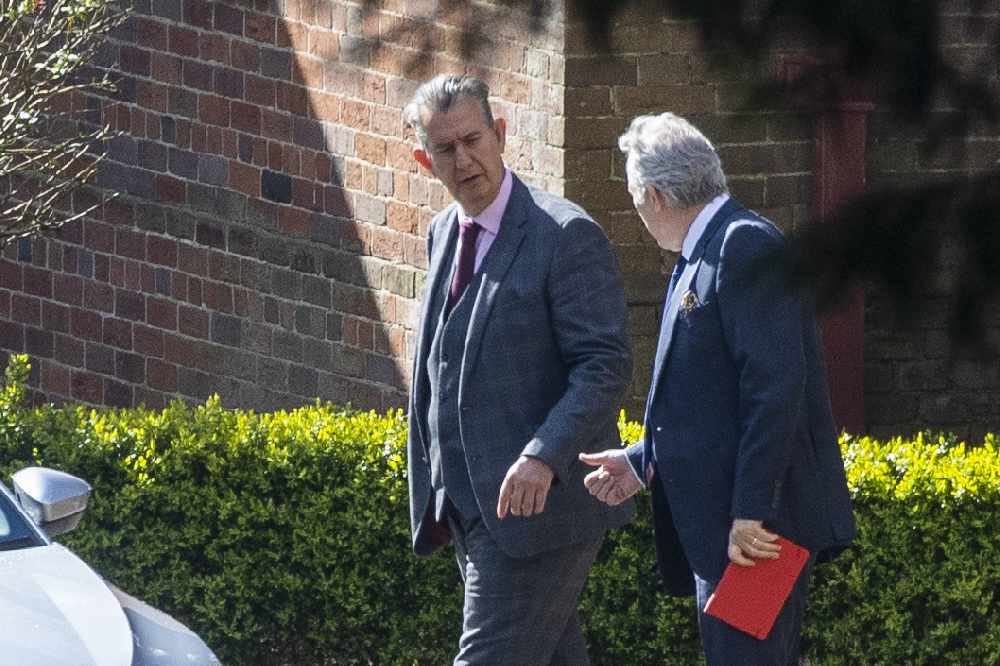 (Edwin Poots and Ian Paisley)