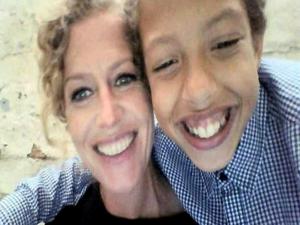 Fiona Donohoe and son 14-year-old Noah
by Q Radio News
A preliminary hearing of the inquest into the death of Belfast schoolboy Noah Donohoe will take place this afternoon.
The 14 year old disappeared on 21st June and his body was recovered from a storm drain in north Belfast six days later.
A post mortem examination found Noah died as a result of drowning.
However, the autopsy report did not state that the schoolboy suffered a severe injury, despite the PSNI saying in the initial stages of the searches Noah might have fallen from his bike and hurt his head, causing him to remove his clothing.
A spokesperson for the family at the time, said the post mortem had raised more questions rather than answers.
Noah was travelling to Cave Hill country park to meet friends on the day of his disappearance, to work towards his Duke of Edinburgh award.
In a statement last night, Noah's mother Fiona said she hoped an inquest into his death would "assist in answering outstanding questions".
A preliminary hearing will be held on Friday into the death of Belfast schoolboy Noah Donohoe

His mother Fiona in a statement has said the family hope the inquest will answer outstanding questions around Noah's death and she has again appealed for information

More on air am pic.twitter.com/87jLadaiJJ

— Q Radio News (@qnewsdesk) July 23, 2020
"It is the family's hope that the inquest will assist in answering the outstanding questions of how Noah was in a state of undress and how he met his death in a storm drain.
"Once again the family is making an appeal to the public to desist from conspiracy theorising and speculation and instead assist with factual information.
"Every single small piece of information will assist in the recovery of the answers to these heart-breaking and painful questions."
The family has also specifically appealed to any householder in the Shore Road area who has CCTV to pass the footage on to the police, KRW law or relatives for justice.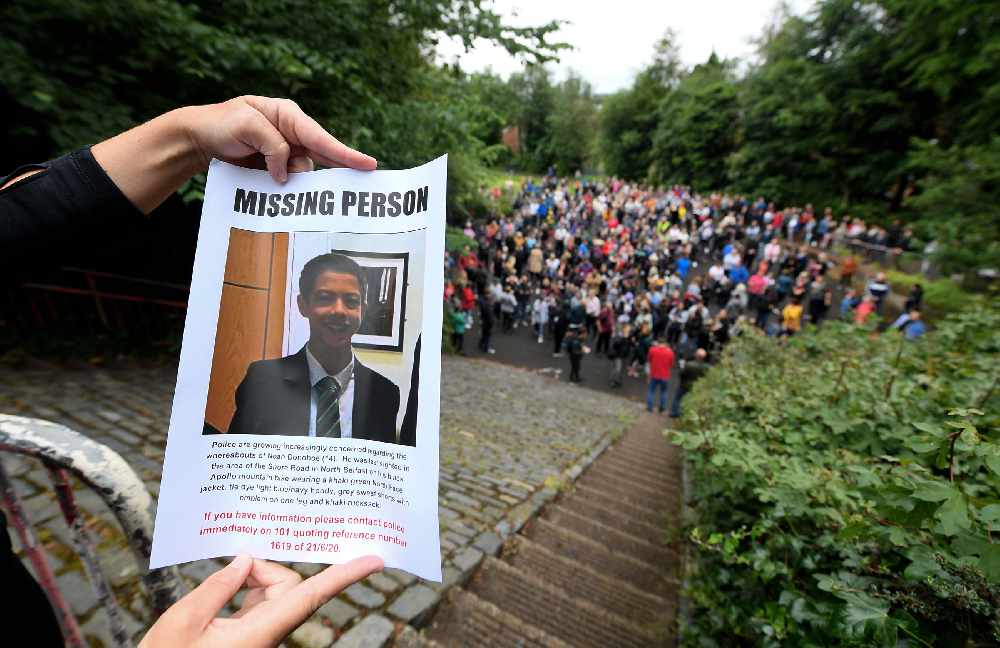 (People from across Belfast turned out to look for Noah Donohoe to assist rescue teams with searches)