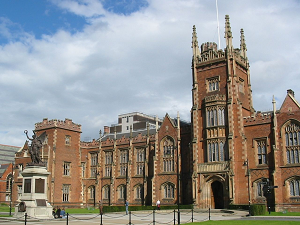 By Q Radio news
Queen's University in Belfast has been the victim of an attempted cyber attack.
The university says there's currently no evidence any data has been stolen.
The National Cyber Security Centre says its aware of the incident and had previosly warned of a rising number of cyber-attacks on colleges and universities in the UK.
Queen's University in Belfast has been the victim of an attempted cyber attack.https://t.co/NbjbaxZLQo

— Q Radio News (@qnewsdesk) March 5, 2021