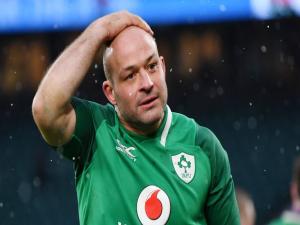 By Rebecca Black, PA
Former Ireland and Ulster rugby captain Rory Best has said he regrets attending a high profile rape trial in Belfast.
Best's Ireland team-mate Paddy Jackson was acquitted of rape and sexual assault while fellow player Stuart Olding was cleared of rape, following the trial at Belfast Crown Court in 2018.
Two other men were also acquitted in connection with the case.
Best had been listed as a potential character witness for Jackson. However he was not called to give evidence.
Best faced criticism and a backlash on social media after sitting in the public gallery on the third day of the trial, when the woman who alleged she was raped started to give evidence.
In an interview with Off The Ball on Ireland's Newstalk radio station, Best said in hindsight it had been "bad advice" to be there.
He said: "That is one of the things I'm very sorry for.
"It was never, ever my intention to cause any more distress on what was a very, very difficult day for that poor girl anyway."
Best said he should have sought independent advice on attending the trial.
"It turned it into a circus and it put a lot more pressure on something that was very sensitive... I think that is the thing that I definitely regret the most," he added.
The rugby veteran said he considered his position as captain in the aftermath.
He said: "From a captain... part of your job is to protect the team... you're out in front, it's up to you to take that.
"I felt that with what had happened on the Wednesday, it had actually done the opposite, I brought more pressure, more external pressure on the team.
"When the rugby pressure is enough to try to handle, I was bringing more pressure and it was contrary to the role I saw myself doing as captain, and that is why I said that I'm not doing the team any favours by being captain."
The 37-year-old retired last summer after captaining Ireland for three years.