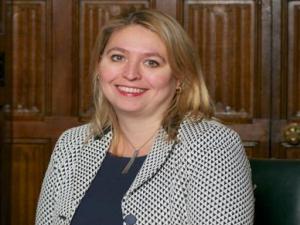 By PA and Q Radio
MLAs are to get a long-awaited pay-cut as the powersharing crisis continues here.
Politicians pay will be reduced by more than 13-thousand pounds because they're not performing all their functions.
The Secretary of State's been addressing the House of Commons.
Karen Bradley's also ruled out a fresh Assembly election and will bring forward laws to allow civil servants to make decisions.
Karen Bradley said: "While Assembly members continue to perform valuable constituency functions, it is clear that during any such interim period they will not be performing the full range of their legislative functions.
"So, in parallel, I will take the steps necessary to reduce Assembly members' salaries in line with the recommendations made by Trevor Reaney.
"The reduction will take effect in two stages, commencing in November - it would not reduce the allowance for staff as I do not think that MLAs' staff should suffer because of the politicians' failure to form an Executive."
Shadow Northern Ireland secretary Tony Lloyd said he cautiously welcomed the proposals but urged his opposite number to "do more" to break the "log jam".
Responding to Ms Bradley's statement, Mr Lloyd told the Commons: "This is a small step, and in general terms, guardedly, we'll look to support her where that's appropriate but she's got to do more to break this log jam."