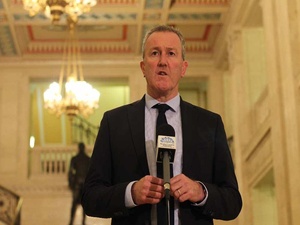 Finance Minister Conor Murphy
By Q Radio news
The Executive has today agreed allocations of over £220 million including funding for waiting lists, Special Educational Needs and the Victims Payment Scheme.
Announcing the allocations which are part of the June 2021 monitoring round process, Minister Murphy said:
"The Executive is committed to ensuring our health service has the funding it needs as it continues to face ongoing pressure and challenges as a result of the pandemic.
Stormont has agreed allocations of over £220 million including funding for waiting lists, Special Educational Needs and the Victims Payment Scheme.https://t.co/rzTQKR6sSD

— Q Radio News (@qnewsdesk) June 24, 2021
Today's allocation of £66 million for Health includes over £30 million to tackle elective care waiting lists.
"I am allocating £57 million for education which includes over £35 million of additional support for children with Special Educational Needs.
"£19 million is being provided for the Victims Payment Scheme. This scheme will provide vital support to those who suffered physical or physiological injury as a result of the conflict. We will continue to discuss long-term funding for the Victims' Pension Scheme with the Treasury."
The Minister continued: "I am also allocating over £39 million to the Department for Communities which includes funding for urban renewal programmes as well as £8 million for property adaptations for tenants living with disabilities and £8 million to fund a shared ownership pilot scheme for over 55s."
Other allocations include:
Department for Infrastructure – £19.7 million including funding for lost income, roads maintenance, A5 and A6 flagship schemes and NI Water.
Department of Justice – £11.5 million for Legal Services, PSNI protocol costs and Personal Injury Discount Rate
The Executive Office – £4.3 million
Department of Finance – £3.5 million for Central Government Transformation Programme and IT costs across all Departments
Department for Economy – £0.9 million for Tourism NI
Minister Murphy concluded: "Today's allocations will ensure the most vulnerable in society continue to be protected, our health service is supported and funding is provided for capital investment in roads maintenance, the schools estate and across housing."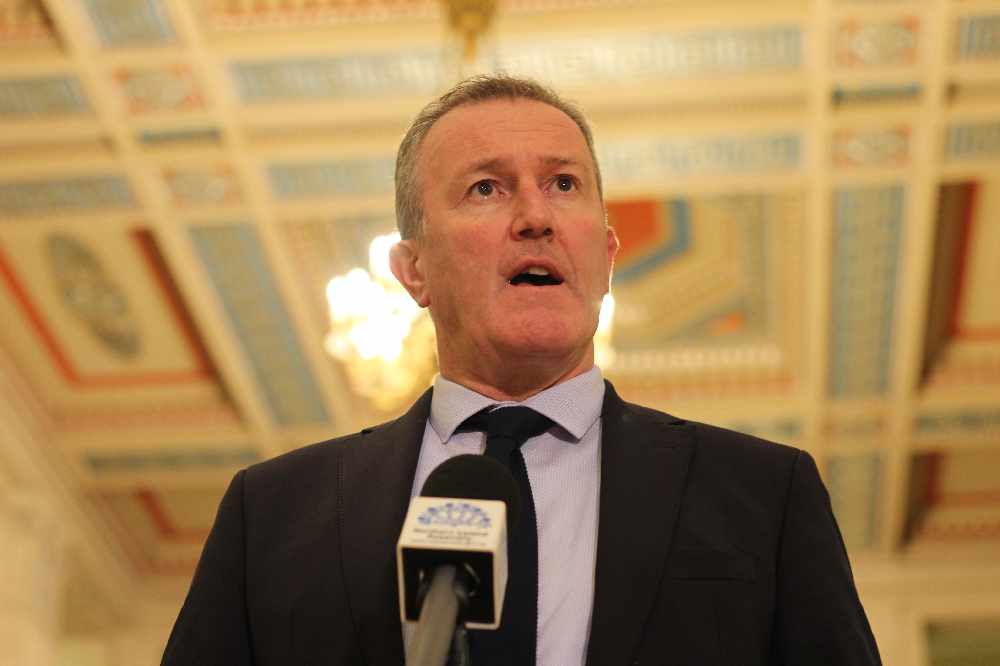 (Stormont Finance Minister, Conor Murphy)
Health Minister Robin Swann has welcomed June monitoring round allocations of funding for the health service.
Mr Swann was speaking after the allocations were announced by Finance Minister Conor Murphy. These include £31.5m for alleviating waiting lists and £17.7m for pharmaceutical pressures.
The Health Minister stated: "The additional waiting list monies will be targeted at long waits for treatment and care – including in the areas of physiotherapy, occupational therapy, speech and language therapy and psychological therapies.
"This will be in addition to our ongoing investment in elective care for the highest priority cases in terms of clinical need.
"While additional one-off allocations will always be welcome, a long-term solution to waiting lists requires sustained and guaranteed funding over a number of years.
"The Finance Minister and I are in full agreement on the need for multi-year budgets."
The June 2021 monitoring round allocations for Health also include: £4.5m for Muckamore Abbey Hospital support costs including funding for the alternative location of patients who might previously have been treated at Muckamore; £1m for cyber security; and £11.5m capital funding.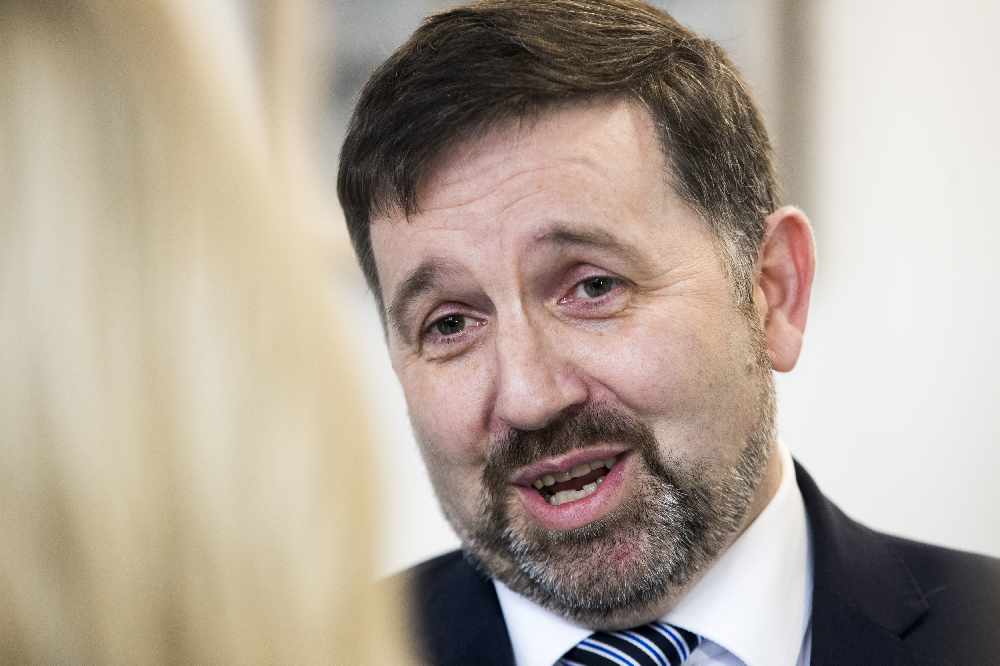 (Stormont Health Minister, Robin Swann)
Special Educational Needs (SEN) funding proposed by the Minister for Education, Michelle McIlveen has been allocated £35.7 million in the June monitoring round process.
A further £3.3 million to support education with a number of COVID-19 pressures was also confirmed by the Finance Minister Conor Murphy today as part of the monitoring allocations.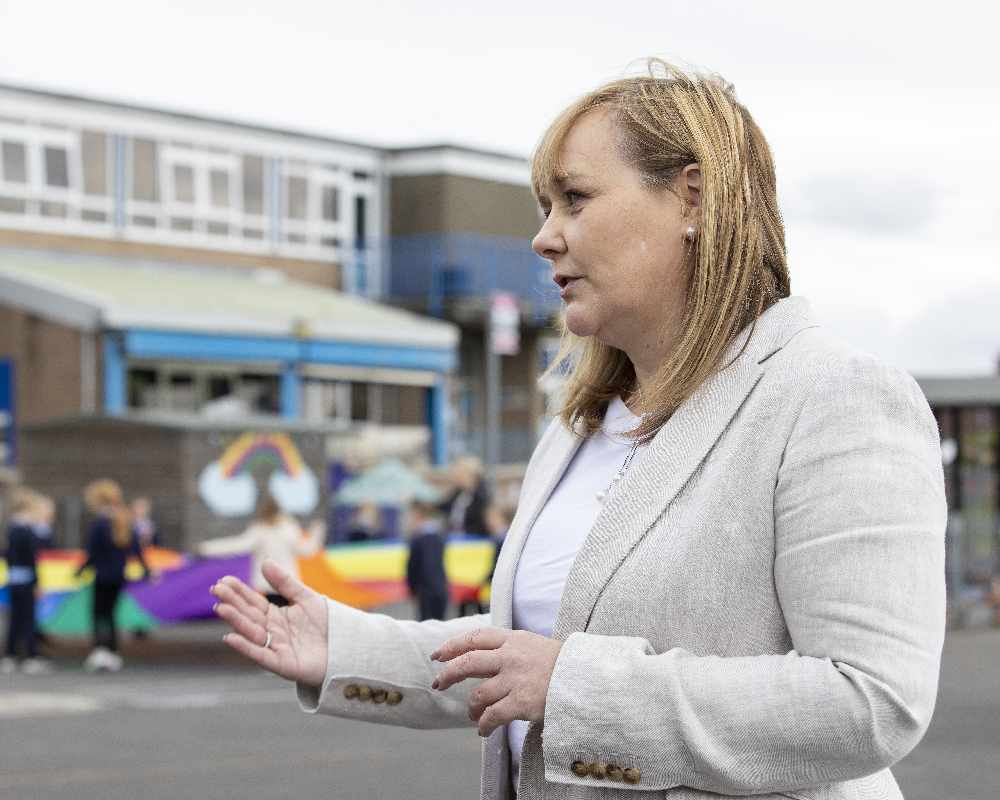 (Education minister Michelle McIlveen)
The Minister said: "Today's confirmation for an additional £35.7 million funding for SEN is very welcome news. This will support pressures relating to special schools and specialist support in mainstream schools, SEN support services and SEN transport; and includes a further £8 million to support implementation of the new SEN framework."
The Minister continued: "This has been an extremely challenging year for the Education sector and I am therefore pleased that my Department will be able to provide additional funding to deal with the pressures caused by COVID-19. It is also reassuring to know that consideration will be given to additional funding should more pressures materialise in the next academic year."
Social Democratic and Labour Party Leader Colum Eastwood MP and SDLP Deputy Leader and Infrastructure Minister have given a cautious welcome to the news that the Executive will begin resourcing efforts to reduce Northern Ireland's health service waiting lists but said that that the additional £31.5m provided is drop in the ocean when much more is needed.
The SDLP continues to push for a long term strategic resource plan to reverse the collapse of health services for far too many patients and meet the ambition of eliminating waiting times.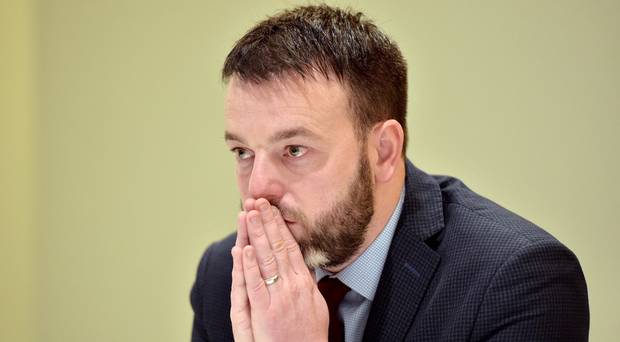 (Foyle MP Colum Eastwood)
Colum Eastwood MP said:
"I welcome the Executive's commitment to additional funding efforts to reduce our out of control health service waiting times.
The truth is that this is not simply a waiting list issue; it represents a serious collapse in health services for far too many people who have been told that they have to wait for years for elective care that will improve their quality of life.
"The SDLP has made this a priority and our Minister Nichola Mallon proposed that the Finance Minister bring forward this resource package.
We are glad that other parties are finally acting, but more must be done.
"What we need is a longer term strategic resource plan to deal with this crisis.
£31.5m is welcome but it is a far cry from what is needed.
The Department of Health and Royal College of Surgeons have identified £1bn is needed over the next five years to address waiting times alone.
That critical resource needs to be accompanied by a strong political agreement to transform our health service so that patients can access treatment at the point of need.
There will be difficult decisions ahead but as long as they are underpinned by expert advice and improve access to health services, then the SDLP will not shy away from it.
SDLP Deputy Leader and Executive Minister Nichola Mallon MLA said:
"This resource package is a good start and should be taken as a signal of intent. At the Executive table, I have been pushing strongly for the Finance Minister to bring forward a funding plan to allow our health service to deal with waiting lists.
I am pleased that we're now seeing our determination on this issue begin to deliver results.
"Hundreds of thousands of people are waiting for treatment that will end pain and enhance quality of life. That needs to be the single most important issue for every party and every Minister. The SDLP will continue to make it our priority."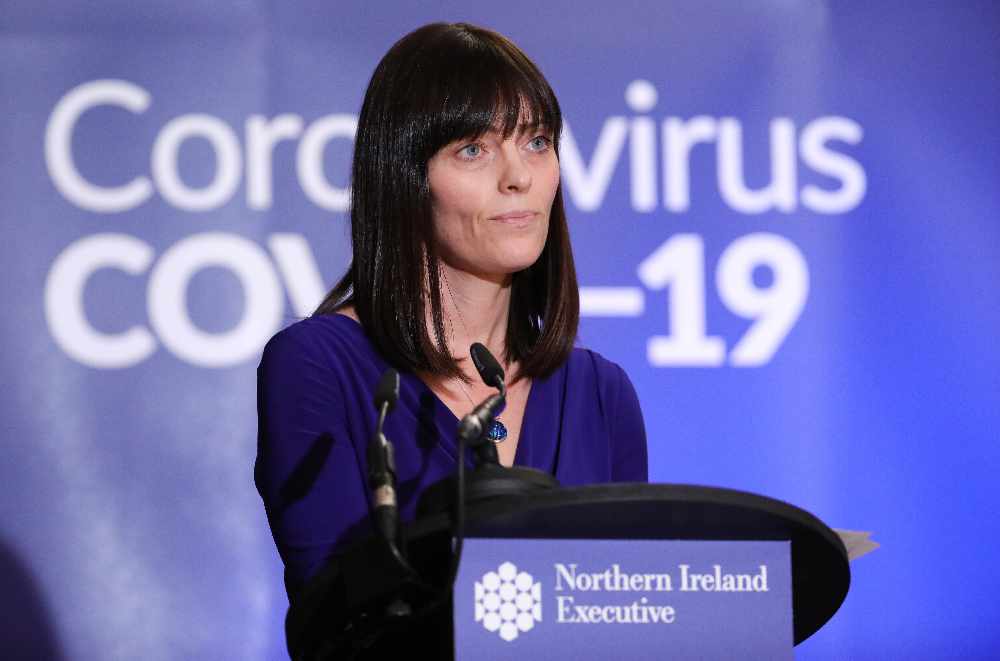 (Infrastructure Minister, Nichola Mallon)