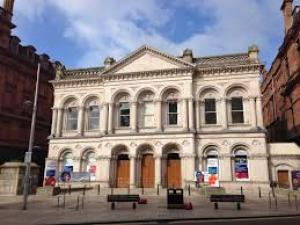 By Q Radio news
Supermarket chain Tesco has confirmed it's to close its Metro story on Belfast's Royal Avenue in the next 12 months.
The retail giant says the decision coincides with the end of it's lease on the iconic Provincial Bank Building.
The store reopened in May 2019, almost nine months after being forced to close due to the Primark fire.
A spokesperson for the company said the retailer would continue to servce customs from its nine other stores in the city.