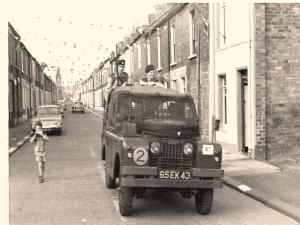 By PA reporter
Two former police officers will not be prosecuted over fatal shootings in Belfast 50 years ago.
The first child to be killed in the Troubles, Patrick Rooney, nine, along with 20-year-old Hugh McCabe and Samuel McLarnon, 28, died in separate incidents amid significant civil disorder in Belfast on August 15, 1969.
Two individuals were reported to the PPS over the deaths of Patrick and Mr McCabe.
However PPS assistant director Lynne Carlin said following careful consideration of the files by experienced prosecutors, it was concluded that there is "no reasonable prospect of conviction for any offence".
Victims group Relatives For Justice have criticised the decision not to prosecute over the fatal shootings.
"Today's news that due to passage of time there will be no prosecutions in the killings of three civilians by the RUC in 1969 is the price of justice delayed - it truly is justice denied," it said in a statement.
"Today's shame should motivate all actors, especially the British Government, to move immediately and implement human rights-compliant mechanisms to deal with the past so no more families face this appalling vista."