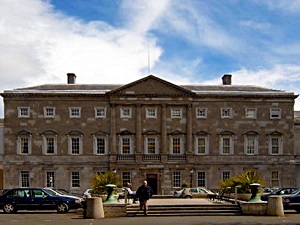 By Adam Evans
Voting opens in the Fine Gael leadership election today after Leo Varadkar and Simon Coveney faced off in a heated final head-to-head debate in Cork last night.
The two clashed on a range of issues and they both attacked each other's plans for the party.
The winner will succeed Enda Kenny as prime minister.
38 year-old Leo Varadkar is favourite to beat Simon Coveney.
If he does, he'd be Ireland's first gay premier, and the first of ethnic minority heritage.